You should know by by now that I love quick, inexpensive, cute crafts. We all don't have hours upon hours to create masterpieces. So I try to think of things that we can all do quickly and use it somewhere around the house, that are cute. I'm sorry it's taken me so long for a St. Patricks Day craft, but here you go.
Supplies:
Cricut cutter & cartridge of your choice
81/2x11 cardstock
12x12 printed paper
8x10 picture frame (could use the one from
this
project)
1. cut your 8 1/2x11 cardstock to 8x10
2. Place your 12x12 into your Cricut machine. Remember to put the print facing to the left so that the letters have the print facing the correct way.
4. Use adhesive for backing of LUCK
5. Place on 81/2x11 cardstock
6. Add a bow or some shamrocks to give it a little something, something
7. Place in your frame and display it for all to see.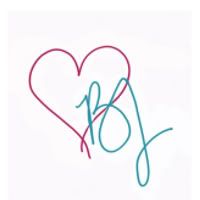 Be sure to check out this awesome giveaway for some ad spaces! http://forblogs.blogspot.com/2011/03/giveaway-time.html