Good Thursday Morning my beautiful friends! I am so excited to share this event with you all. Many of you have probably seen it, or have already joined it over at FTLOB, but for all the rest of you, I didn't want you to miss out on it!
They are having a "Handmade Trade" or you could call it a craft swap. If you even have a little bit of crafty in you, I highly recommend you join in the fun. All you do is go sign up, wait to be paired up with another fabulous blogger that's crafty and email each other to get ideas, and then swap. It's a great chance to not only show others' your talents, but you also get the chance to get some really, really cool stuff! I want to just give you a glance at the real crafty that goes on in this house. I share most of my how to's with you all, but here are the things that you've never seen.
Personalized Can Koozies
Since I live in Buckeye country, a lot of people here love those, but they can say just about anything
Personalized key chains
You can get your name, or your favorite sports team
These are large to fit around your wrist, but I also make small
This is the large tote/diaper bag
Unfortunately, I don't have one picture of the small ones
Extra Large Tote
I use it as a beach bag, and it holds EVERYTHING
I really hope you all go over to
For the Love of Blogs
and sign up! The more, the merrier! It's such a cute and fun idea and I sooooo look forward to this opportunity! I want to thank Vic, Ashley and Lindsay for this grrrrrrrrreat idea!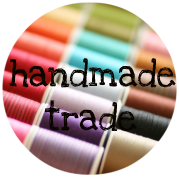 While you're over there today, join me for the Thirsty Thursday Blog Hop!
Margaritaville
Margarita
6 oz.
Margaritaville
Lime Margarita Mix
2 oz
Margaritaville
Tequila
Rub rim of glass with lime wedge and dust with margarita salt
Mix ingredients with ice and pour into cup
Garnish with lime wedge
These Margarita are the BOMB! They aren't anything like a regular margarita, they are so much better and tastier. I fell in love with them at
Margaritaville
, and learned that I could buy the mix and tequila locally. Now, this is the only margarita I will make myself! So sit back, relax and as Jimmy
Buffett
says, "If life gives you limes, make margaritas!"
Have an AMAZING day and don't forget to join me! ♥
BJ