There are a lot of versions of these everywhere, so I decided to make one with stuff I had. I only spent $2.00, that's it.
To make my wreath, all I did was hot glue the eggs around the wreath, holding them in place until they stuck. I don't think I would use this type of wreath the next time, but it worked, and was only $1.00. Something flat would would make it easier.
Once I glued the eggs on, I took handfuls of purple Easter grass and slid it between the eggs; because they are so close together, it held it perfectly.
I added a bow, and viola, the finished product.
I needed a wreath for my dining room, and it fits perfectly.
I hope you enjoy! If you have any Easter projects you would like to share, be sure to link them up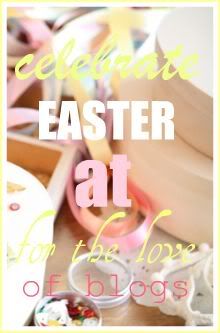 Have a Fabulous Friday my beautiful friends!